BEDA International Design Policy Conference 5th of December in Helsinki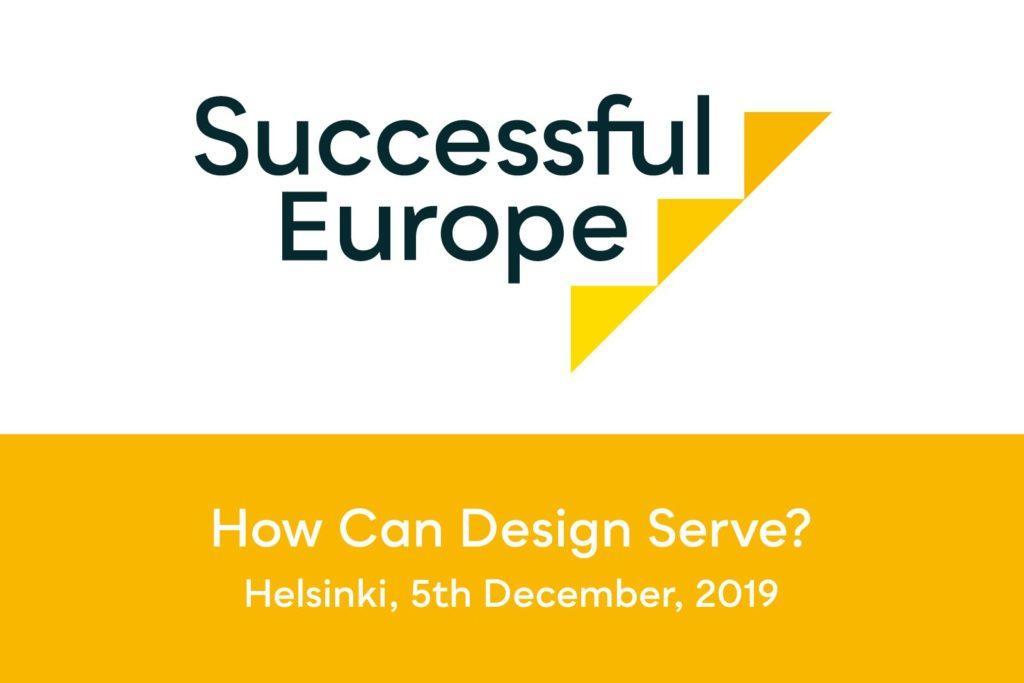 BEDA's first International Design Policy Conference 'Successful Europe. How can design serve?' will take place in Helsinki Central Library 'Oodi' in the heart of Helsinki on Thursday 5th December 2019. Building on BEDA's latest draft of a new Design Action Plan for Europe, this high-level, invitation-only conference will bring together European and international experts from the fields of business, environment, government, policy-making, science, technology and design to proactively shape the development of next generation design policy for Europe.
With the central question of 'How can design serve?', experts and policy-makers will explore and offer new ways for design to positively and creatively influence decision-makers seeking solutions to the complex challenges of climate change & circular economy; digitalisation & artificial intelligence and shared European values.The conference, which is a part of the official side programme of Finland's Presidency of the Council of the European Union, will be preceded by an international stakeholders' meeting day on Wednesday 4th December 2019.
Organisers: BEDA, The Bureau of European Design Associations, in collaboration with its Finnish member organisation Ornamo Art and Design Finland, supported by the Finnish Ministry of Science and Culture and the City of Helsinki.
Keynote speakers: Keynote speakers include Erkki Liikanen, the former Governor of Bank of Finland and former EU Commissioner and Anna Athanasopoulou, Directorate-General for Internal Market, Industry Entrepreneurship & SMEs and Hanna Kosonen, Finland's Minister of Science and Culture.
Registration: is now open for invitees. Please register preferably before Friday 4th October and latest by Friday 1st November 2019.
Registrations after 1st November cannot be guaranteed attendance.
Contacts: Should you have any questions on content, please contact Päivi Tahkokallio: paivi(at)beda.org, or Michael Thomson, BEDA's Consulting
Managing Director, at michael(at)beda.org.For organisational and communications queries please contact Elina Perttula at elina.perttula@ornamo.fi
Conference App
The dedicated conference app is now up and running and you can download it easily to your handheld devices. Please download the Eventos Mobile App at get.eventos.fi and simply enter the pin code 6627 when asked to do so.
The app contains the conference programme* with background information on our inspirational speakers. Detailed content on participants; background reading material on EU-level policy issues – including a newly published positioning paper from BEDA – and information on the conference venue and more is all available on the app.
Programme
Programme Successful Europe – How can design serve 
08:15 Registration and badging
09:00 Conference opening
Päivi Tahkokallio, President of BEDA
Hanna-Kaisa Alanen, President of Ornamo
Hanna Kosonen, Minister of Science and Culture, Finland
09:00 Session 1 – Policy Landscaping
Anna Athanasopoulou, European Commission, Head of Unit, Tourism, Emerging & Creative Industries, Directorate-General for Internal Market, Industry Entrepreneurship & SMEs
The Policy Landscape at the EU level and the role of design and the Cultural and Creative Industries in a successful Europe.
Anna Whicher, BEDA Policy Lead, PDR, Cardiff Metropolitan University, Wales
Towards next Generation Design Policy for Europe – A positioning Paper in the making
10:15 Session 2 – Challenges Landscaping
Climate Change
Julia Lohman, Professor of Practice in Contemporary Design, Aalto University                                                                     

  

European Values
Tommi Laitio, Executive Director, Culture and Leisure, Helsinki
Speaker invited
Digitalisation
Erkki Liikanen, Chairman IFRS
12:45 Lunch
14:15 Session 3 – Between Landscaping and Mining
Workshop session in mixed groups with feedback presentations and discussion
15:45 Closing Presentation
Antti Vasara,
President & CEO of VTT (Technical Research Centre of Finland Ltd),
Member of EU High Level 'Industry 2030 Roundtable',
President of EARTO
16:15 Final comments and close of conference
Päivi Tahkokallio, President of BEDA
Delegates are invited to walk across the Square to transfer on foot to the The Lower Foyer, Musiikkitalo – Helsinki Music Centre, Mannerheimintie 13 A, Helsinki
17:00 – 20:00 Ornamo Award Ceremony and After Party
Mari Kiviniemi, Managing director of the Finnish Commerce Federation
Programme Successful Europe – How can design serve