Ornamo's strategy
Our strategy defines what we want the future of the design field to look like and how we achieve it. The new strategy is for the years 2021–2026.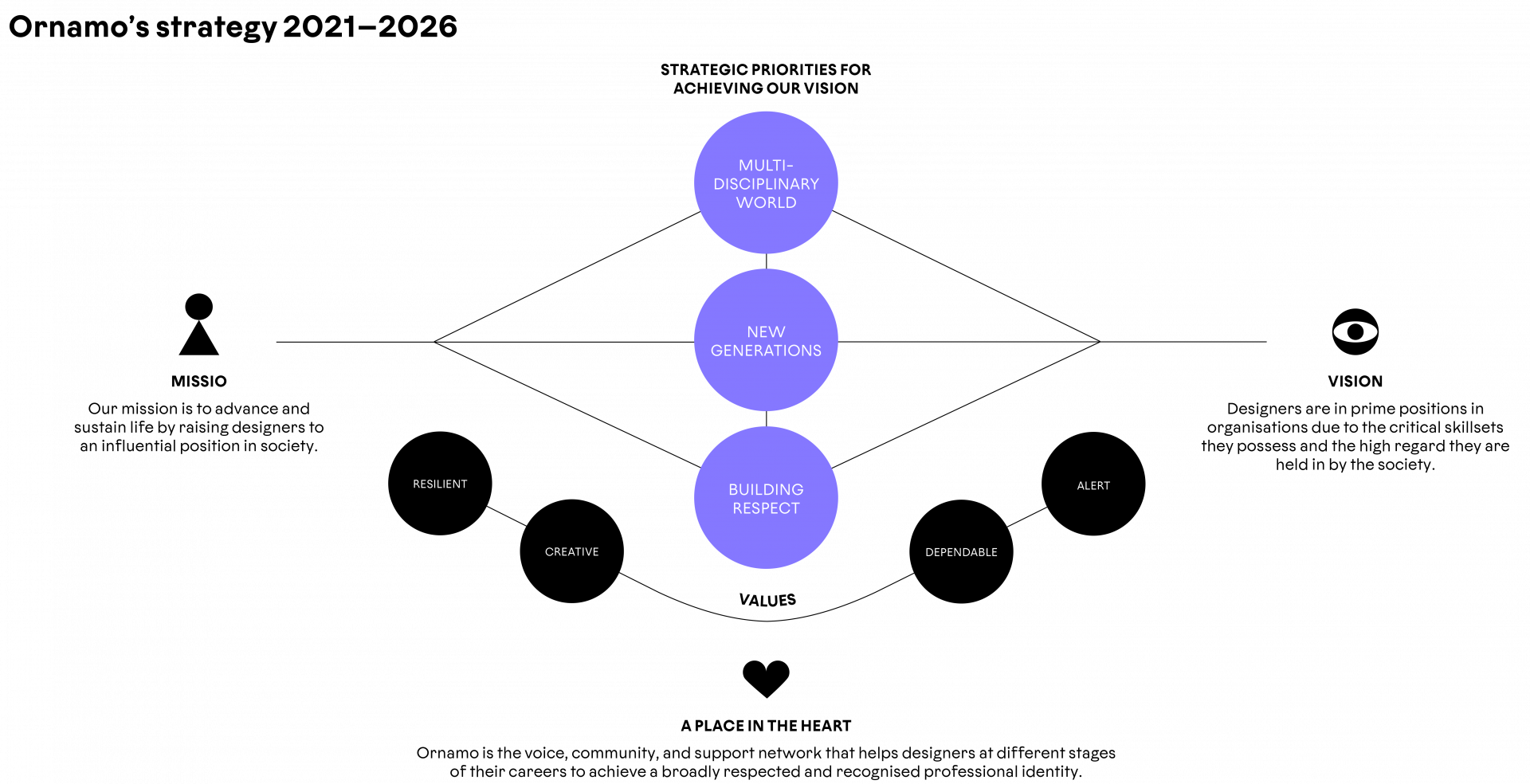 For the love of design

Demand for a multidisciplinary mode of work is churning out new job opportunities for designers. At the same time, the design fields with the longest history and richest traditions are experiencing a strong revival. We are acutely aware of these trends. We want to create a community and the right services to support the professional growth of all our members. From all fields. We've succeeded when every designer can achieve the kind of professional identity that they are proud of and that society values.

A nimble and solution-orientated approach is characteristic both to our members and Ornamo as a community. Our long history shows that we don't fear uncertainty or complex issues. We live with the times. And look to the future. Our role is to anticipate the changes that impact design as a profession. We create a safety net with concrete support mechanisms, responding to the challenges of the current and next generation.

Our members are highly educated specialists and companies with design expertise at their core. The love for design unites us.