Katja Soini is the Alumna of the Year of the School of Arts, Design and Architecture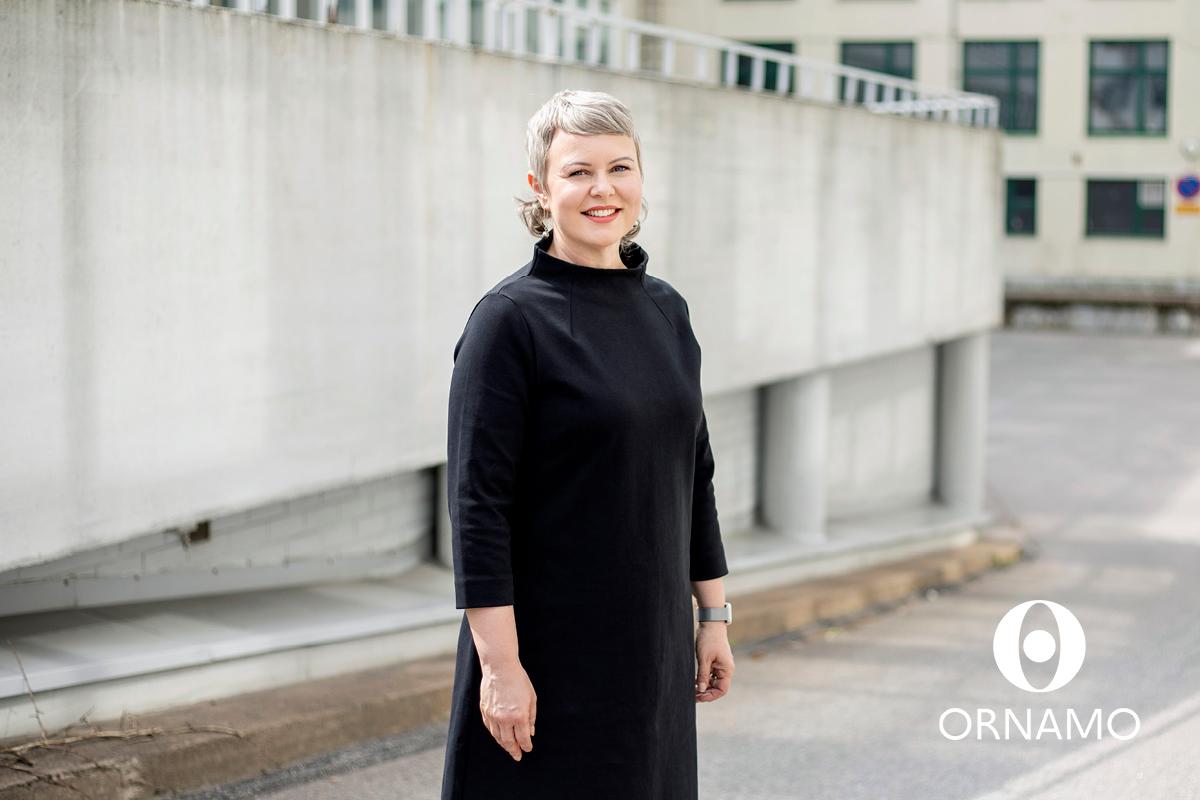 The Chair of Ornamo board Katja Soini has received the Alumni of the Year recognition from the School of Arts and Design.
According to justification, Katja has had various demanding responsible and strategic roles in successfully promoting human centred and sustainable design in business and society more broadly. Particularly she has worked for transforming real estate and construction industry towards more collaborative direction, which has been an outstanding example of pioneering work in applying design approaches and sustainable design values in an industry where design has been underutilized. As the chair of Ornamo board Katja has shown strong commitment to UN sustainability goals and leading the Finnish designers' community towards increasingly responsible professional practice.
– I am grateful for the design education of the traditional TaiK (former Art University in Helsinki) and the multidisciplinary Aalto, which have helped me build a career that looks like my own. It has always been important to me to promote collaboration and sustainable development. For me, Ornamo Art and Design FInland is a community of design professionals, where we advance these issues that are important to all of us. I believe that sustainable development takes place by genuinely influencing the products and services people use, the ways of working, motivations, and culture. At the same time, at Ornamo we are renewing the perception of what design is capable of.
Currently, she works as a Chief Growth Officer at Innolink, which offers consulting, research and analytics services. She has also had a long career as a planning director in Vahanen's companies operating in the field of real estate and urban development and AFRY Rakennettu ympäristö in Finland. Katja is widely known for advancing the wider common good, for example as a lecturer, driver of joint projects and network builder. In her career, Katja has seen the change in design, and she considers design thinking to be an important tool for management.
– Design thinking is becoming one of the key methods for business management, alongside more traditional fields such as commerce, engineering and law. My current position as a growth manager reflects this change. My task is to create such a conditions at the organizational level where growth is possible.
Katja is an industrial designer and a doctor of arts by education. Her dissertation Facilitating Change dealt with systemic change in Finnish repair constructions.
Read Katja's interview at Aalto's website.