Design business outside Finland: the supporting role of IP rights?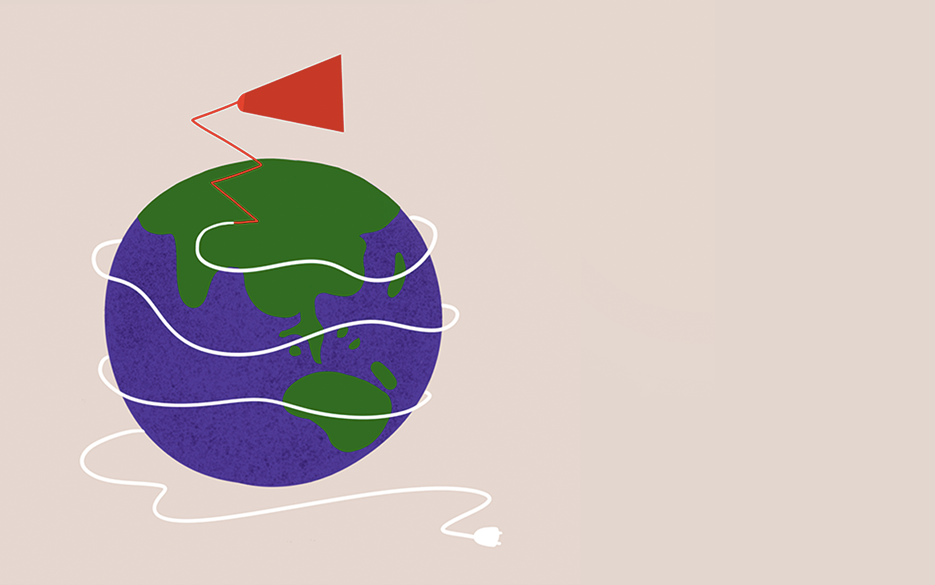 This article is part of #DESIGNIPR, an online guide to making your design business more profitable, more competitive and safer on the international markets with the support of IP rights (IPR). Written by legal adviser of Ornamo Jussi Ilvonen, the online guide gives an overview to markets and law in the EU, US, China and Japan. 
Part 1: Overview
According to Ornamo's member surveys, approximately 40 % of the respondents are either doing business outside Finland or putting efforts in internationalization.  Altogether roughly over 50 % are willing to grow upon new business opportunities. For most Finnish design companies and sole traders, business outside Finland makes currently a minor part of total revenue; according to the latest survey, only 7% of the respondents gain more than 50% of their revenue from abroad. The main markets where Ornamo's members operate outside Finland are the the EU, the US,  China and Japan (EU and the Nordics being the most common markets).
International business opportunities seem to be growing all the time for service, product and art oriented fields of design work. 2020's is in many ways optimal time for also smaller Finnish businesses to look for new international business opportunities. From business operability point of view, some of the major forward moving forces in this respect seem to be:
digitalization and developing technologies (affecting on e.g. scalability, efficiency and accuracy) 
new emerging, inherently international and scaling-friendly business ecosystems and models (enabling more commerce and profitability in many ways); 
improvement in international trade regulation and state agreements (lowering barriers and risks for business in supranational trade, e-commerce included); 
increasing economic and business know-how support from e.g. the EU and its member states, with strategic support actions for specifically small and medium sized businesses (SMEs); and 
the increasing availability of business know how and development funding for business owners (public organisations, educational / research institutions, non-profit organisations, and private organisations e.g. with support or collaboration by public funding)

 
On the other hand, it is not difficult to see that there is a growing global demand for high quality design and design skills, for more and more diverse customer segments – public sector, businesses from virtually all industries, consumers, non-profit non-governmental organisations, and so on. The world needs change makers in many ways, from economically and competitively sustainable product and service solutions to more pleasing user experiences altogether. Furthermore, the applicability and value of design has no strict geographical borders, which also speaks for its scalability.
The applicability and value of design has no strict geographical borders, which also speaks for its scalability. 
Design is more and more often seen as a strategic asset, especially among business customers who seek to secure a competitive edge on a given market for certain product and/or for certain use purposes. Also this is one of the reasons on why protection of design maybe of utmost importance not only for designers, but business-to-business users of design, as well. In other words, designs, design services and other commodities offered by design businesses often contain valuable intellectual property (IP),which maybe vulnerable for e.g. unauthorized copying by third parties. Proactive and sufficient protection of design may thus significantly help commercialize the design and also in crease the value of design related IP.
In most cases, intellectual property rights (IP rights, IPR) such as copyright,registered designs, trademarks and patents, are the most important way to protect many sorts of design business related IP, such as designs, inventions, brand elements, many sorts of visual and written materials, confidential information and know-how. IPR is also sometimes understood as a difficult and even irrelevant extra part for business owners. Thus especially businesses with small resources (typical) may struggle with obtaining a proper level of business know-how related to IP. This is the reason why this material at hand is written. For the majority of Finnish design business owners, which are micro-, small and medium sized companies, sole traders or freelancers. Generally they may provide design services, portfolio design for commercialization with manufacturer-distributors, and/or smaller scale production managing their own supply chains.
In a nutshell, IP rights entitle the IP right holder to deny all others from e.g. copying or otherwise illegally using their protected IP. This enables design businesses to also gain profit from good IP protection via licensing, which is another key feature of strategic use of IP as a tool for business success abroad.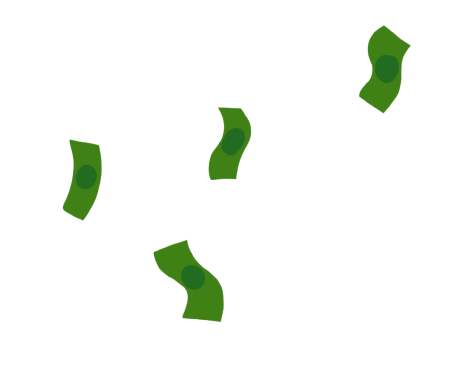 IP rights as a valuable support tool for doing design business abroad 
Although opportunities may be on the rise, internationalization of a business is usually all but an easy task. And certainly it is not risk free, neither for design business owners nor their business partners. Generally speaking, some key business risks when commercializing design include:
intellectual

 

property

 

or

 

damages

 

claims

 by 

third

 

parties

 

damage

 to 

someone's

 

brand

 

 

market 

strategy

 

failures

 

non-IP 

related

 

contractual

 

disputes

 

between

 

parties

 

cyber

 

security

 and data 

protection

 

vulnerabilities

 

loss

 of 

customers

 

or

 

revenue

 

for 

other

 

reasons
Risk mitigation alone takes proactive planning: risk assessment, timely IP protection, protective contractual clauses (e.g. liability limitation), possible insurances, and so on. Furthermore, success abroad is often a long operation, requiring a lot of commitment, careful planning and often financing as well. As a rule of thumb, a solid business / internationalization plan is always very recommendable before entering foreign markets.
As one key part of a good business plan, especially for fields like design is a some sort of IPR strategy. Speaking of strategy, every designer planning to go abroad should look closely at least into the basics of strategic use of IP rights:
What

 

can 

be

 

protected and how

? 

What

 

should 

be

in your

case 

primarly

 

protected? Wh

y

? 

When should IPR protection take place? Specifically, the risks of disclosure of e.g. designs prior to IPR registration?
Plan for also licensing your designs or other IP in an optimal way?

What

 

other / supporting means of protection for design business 

are

 

there

 

besides

 IP 

rights

? (

E.g

. various types of agreements from license agreements to non-disclosure agreements (NDA)

, company

cybersecurity

, 

internal

 

company

 

policies

, 

insurances

,…)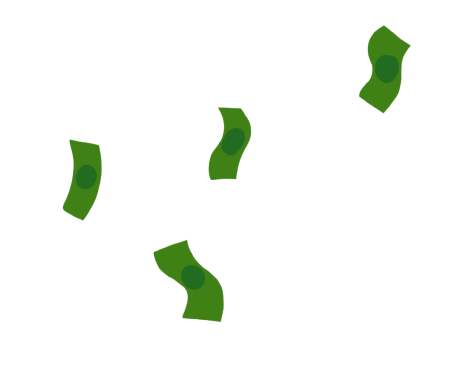 Having said all this regarding due preparation before entering foreign markets, the matter of the fact also is that there are many forms of doing international business, and also more straightforward ways exist. Many designers have managed to get some new profit from abroad with relative ease, e.g. via licensing royalties from a foreign manufacturer, distributors or other licensees – possibly gaining some brand presence and new potential licensees as a side result. In the cases of design and art licensing, the key elements may in simplest cases consist:
a 

valid

 

trademark

 

or

 

industrial

 

design 

registration

 for 

the

 

licensed

 design

a 

well

 

negotiated

 

written

 

agreement

 in 

place

 

with

 

a 

suitable

 

manufacturer-distributor

 

some 

sort

 of action 

plan

 in case of 

predicted

 

risks

 

actualizing

.



Strategically sound design licensing is, at its best, a great way to scale a design business, and in itself a business opportunity for even the smallest of companies and sole traders in the field of design.  IP rights are able to offer competitive advantage even against the big players on the same market.
As a concluding remark for this overview article of IP rights as a support tool for international design business: one must bear in mind that although design business may be becoming more and more independent of geographical limitations, IP rights are always territorial. This means that there are a number of variations to the protection of IP dependent on the country or economic area, and one must always remember to ensure that the desired IP right is in force in the desired area.
One way to do this work independently and check the public IP register(s) from the desired country/countries. The absolute best results for strategically sound IP protection are almost always created by consulting an IP professional, such as an IP lawyer or other expert. Especially establishing a strong patent protection for your new inventions can be very hard without an experienced patent professional.
A lot more information on IP rights can also be found online e.g. via World Intellectual Property Organisation (WIPO) , EUIPO and Finnish Patent and Registration Office (PRH).
Also Ornamo provides early-stage legal advice for its member designers in e.g. IPR selection or agreement matters.  
Part 2: IP protection for design businesses in the EU to be published soon!
#DESIGNIPR is part of Ornamo's national IPR project supported by the The Ministry of Education and Culture Finland.