Finnish design industry sets sights on growth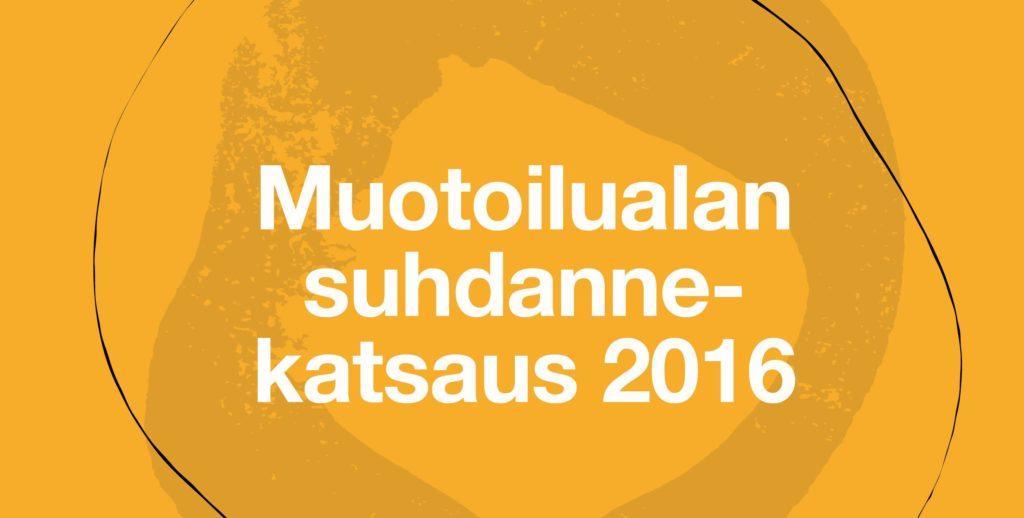 The Finnish Association of Designers Ornamo latest economic forecast reveals positive industry outlook
The Finnish Association of Designers Ornamo's annual economic forecast reveals a positive outlook among Finland's design industry. A survey carried out in June shows that Finnish design businesses are seeing an acceleration in their turnover growth, with profitability also rising year-on-year.
The number of design industry businesses seeking growth outstrips the national average for SMEs and is seeing strong, year-on-year growth in this consistently dynamic sector. More than half of the businesses surveyed by Ornamo reported an increase in their turnover compared with the same time last year.
A total of 70% of those surveyed also believe that their turnover is set to rise in the next 12-month period. The same number are confident that this will be matched by their profitability in 2016–2017.
Finnish design exports facing headwind
Exports remain a key challenge for the sector, with the current situation not meeting industry expectations. Despite the positive outlook, the industry is failing to deliver growth across the board due to the export performance.
Underlying this is the radical downscaling of Finland's manufacturing sector, which previously used to act as a key driver of the wider Finnish economy. The excellent performance delivered by the service industry is not sufficient to compensate for the hole created by the decision, taken by high-profile Finnish companies such as Finlayson, Marimekko and Nanso, to move their manufacturing abroad.
As such, success in pursuing new business on the international market will be of critical importance to the industry as a whole.
"At the EU level, design leads the way in intangible exports. Design has expanded conceptually to encompass services and strategic planning and, having done so, is ideally place to offer added value to several other export sectors," Salla Heinänen, Executive Director at the Finnish Association of Designers Ornamo, commented.
The current situation highlights the need to reform the international export system, an issue Ornamo has consistently promoted.
"As we develop our export strategy, it is important that we view design as part of the wider product development and innovation sector. For example, Finnish design agencies have a genuine role to play in exporting our technological innovations onto the wider international market," Heinänen argues.
Ornamo is also calling for greater accessibility to funding to support design sector exports and to reduce the bureaucracy surrounding it.
"In order for us to make effective use of Finland's export promotion programmes and the funding available, we must be able to focus the resources directly on the exporters' key products. The process for applying for export funding must be quick and require no specialist expertise, otherwise it will remain inaccessible to smaller companies," Heinänen explains.
Finnish design businesses increasingly growth-driven
Ornamo's annual economic survey provides an overview of the Finnish design industry and current trends. This year's survey was carried out in June 2016 and attracted responses from 130 Finnish design sector businesses.
According to the survey findings, the industry remains primarily focused on the domestic market, with limited engagement internationally.
Of the respondents, 16% reported that they are making determined efforts to expand their international activities. According to 8% of respondents, their international business activities are well-established and seeing steady development. The figures have remained unchanged since 2013. Of the businesses currently engaged in export activity, 38% reported that exports represent under 10% of their total turnover.
In 2014, the total turnover of Finnish design businesses stood at EUR 3.1bn, while in 2013 the same figure was EUR 3.2bn. The industry employs some 19,600 people.