Professional guidelines establish the rules for designers' work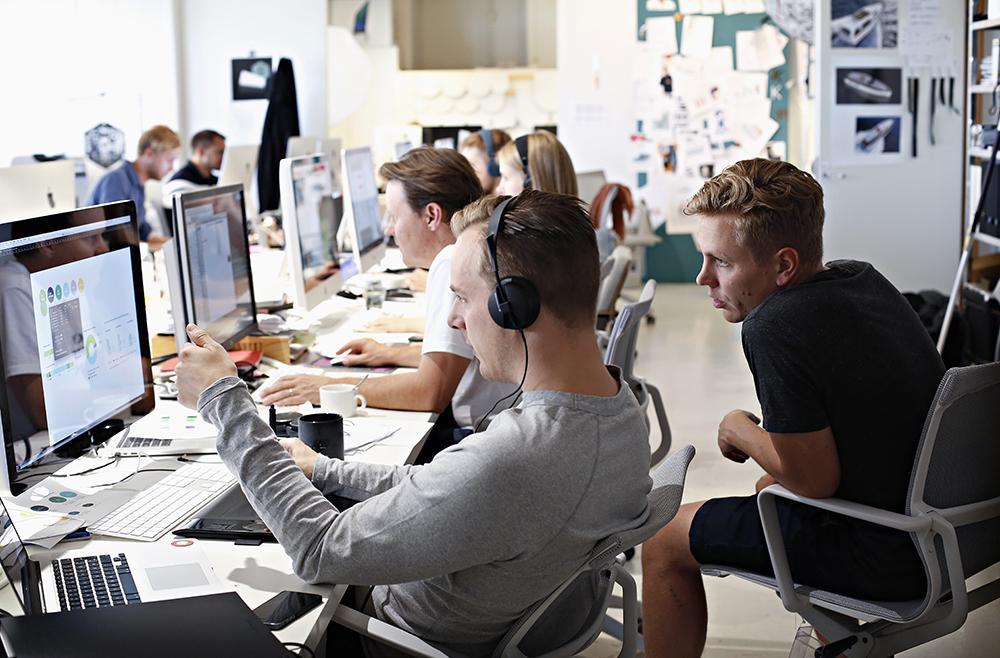 Can designers accept work from many different clients? Are designers allowed to accept benefits in addition to their salary, fee and fringe benefits? These professional ethical guidelines establish the rules for design work. They include instructions for correct practices with clients, and colleagues and for the the profession as a whole. These professional ethical guidelines for designers, verified by Ornamo board in 2013, are based on the design industry's international model guidelines. The guidelines were created to support best professional practices in the industry.  
In this context, 'designer' refers to the professional designer members of Ornamo ry.
A. General
Designers must maintain and continuously develop their expertise and respect the achievements within the field of built cultural environment and strive to improve the good quality of the environment.
Obtaining all necessary information about their project sites and anticipating the effects of the content on the recipients are part of designers' professional expertise.
It is the designers' responsibility to their clients, the site users and to their colleagues to ensure that they operate with honestly and do not bring the profession into disrepute. Designers must not accept commissions which are in conflict with the professional and ethical guidelines.
It is the responsibility of designers to comply with the laws on professional conduct and be aware of the impacts of their work on the society and the environment. When working in a professional role abroad, designers must comply with the rules and regulations of the country in question.
B. Guidelines regarding clients
It is the responsibility of designers to commit to their commissions and to perform the work with integrity and to the best possible standard. Before accepting a commission, designers must ensure that they have the necessary skills and financial and technical resources to undertake the work.
Designers are responsible for maintaining any confidential information they receive in connection to commissions. They must not misuse this information to the detriment of their client. These responsibilities also concern everyone working for them.
Designers must not accept other benefits besides their salary, fee and fridge benefits nor must their decisions be affected by financial benefits external to the commission.
Designers are entitled to accept several commissions concurrently to the extent permitted by legislation and other agreements in force, providing that they do not affect existing employment relationships or prevent the completion of the commissions to the highest standard.
A design tender must be based on sufficient knowledge of the nature and extent of the assignment, and it must clearly state the services it covers.
Designers have the right and responsibility to abandon an assignment if they are faced with demands which infringe on existing laws or ethical and professional guidelines.
C. Guidelines regarding the profession and colleagues
Designers are responsible for maintaining and promoting the unity of and the respect for the profession.
Designers must not engage in unsound competition practices to gain a commission, and they must refrain from trying to attract any work that has already been offered to a colleague.
If a designer is asked to tender for a piece of work which has already been produced by another designer or to fundamentally change the design of another designer, it is important to verify that the original designer has no ongoing uncertainties with regards to the practices of the client in relation to the same commission.
Designers must respect the copyrights of other designers. Designers must base their professional reputation on their own merits and acknowledge other people's role in assignments.
Designers must market their skills based on facts. They must not use negative tactics or methods which demean other designers or inappropriately criticise or disgrace their work.
Designers must provide their employees with an appropriate work environment, sufficient renumeration for their work and offer them opportunities for professional development.
Ornamo recommends that designers only participate in competitions which respect copyrights.
Guidelines for design competitions and jury work have been specified in Ornamo's competition regulations.
D. Obligations for complying with ethical guidelines
Designers can ask for a precedent from Ornamo board in case of
ambiguity arising from the interpretation of these professional guidelines in a mutual relationship between designers or between a designer and a client.
uncertainty of the suitability of procedures in professional activities or design competitions.
Based on a proposal by the members committee, Ornamo board can give a member a notice or a warning or dismiss the member from the professional organisation based on Ornamo's rules and these ethical guidelines if
a member has clearly and knowingly acted against these professional guidelines without an acceptable reason
a member has acted in a way that is detrimental to the credibility of the profession.