Questions and answers about the new Finnish Designers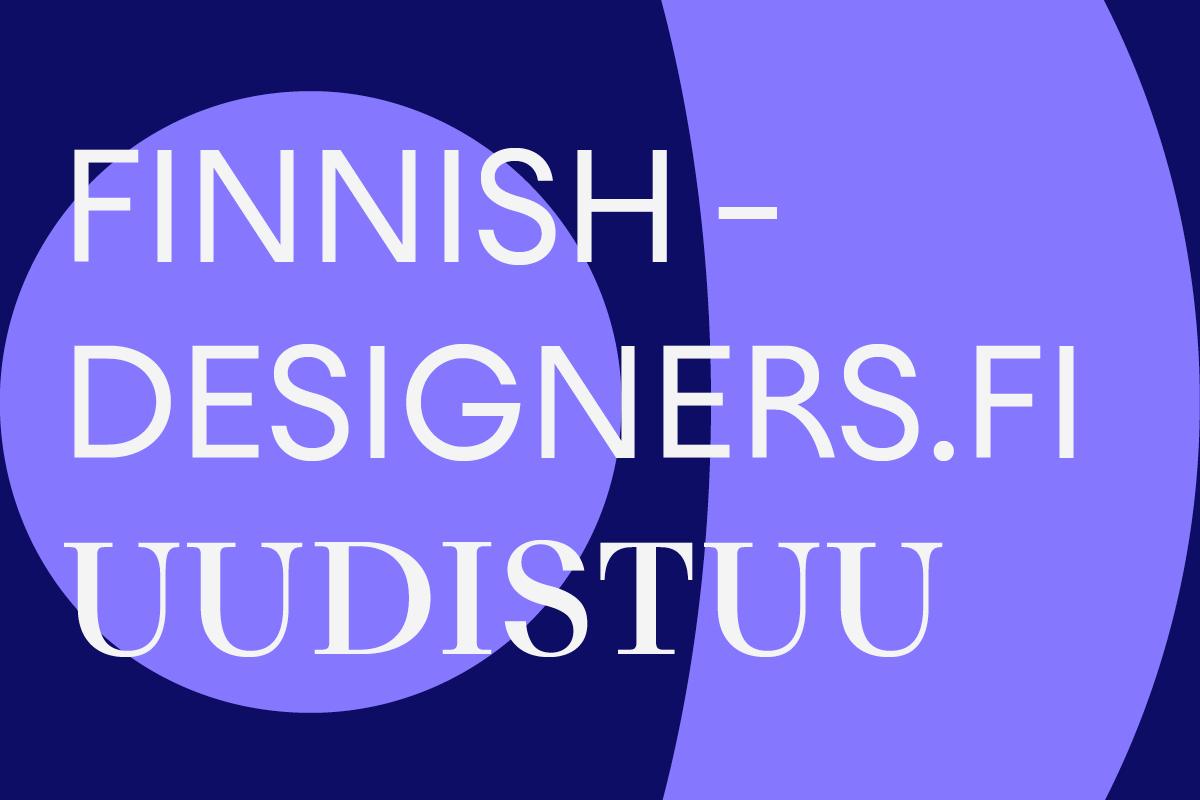 The Finnish Designers website brings together Ornamo's design and art professionals for employers and customers. The renewed site will open already in May, and it will replace the current site. We invite all Ornamo residents to create their new Finnish Designers' profiles at the beginning of May! We have gathered information about the website reform and answers to members' questions.
Create yourself a new Finnish Designers profile!
The new finnishdesigners.fi will be published on May 24, 2023. From that day on Ornamo members may create their profiles and add their references.
In the need of help and support to create your own profile?
We offer personal advice on creating a Finnish Designers profile. Book a 15-minute consultation directly from the appointment calendar. On the website, you can also book an appointment for a career counselling sparring session or for 45 minutes if you want feedback or guidance with your CV or portfolio.
We compile instructions and information about the site's development on this page.
Let's make the Finnish Designers platform a living community of designers together!
New Finnish Designers
The new site includes at least the following features:
The popular job announcement service Design Jobs will be moving to the Finnish Designers platform. As a member, you can follow design jobs and internships as well as commissions on the site. In the future, employers can fill in the job advertisement themselves in the service, and we also offer additional visibility for recruitment advertisements for a fee.
The new event calendar gathers diverse events in the design industry, from exhibitions to seminars and sales events. The calendar is public to all website visitors, and the Ornamo members can add their own design events.
We bring information about design and its acquisition to the page. We also put together the Design ABC on the site — a glossary with which we present the field and terms of design to visitors.
Questions and answers
Why is my data not automatically transferred to the new site?

I have added references but they are not showing up in my profile

Is my profile immediately discoverable on the new site after I have created it there?

What credentials can I use to log in to the site?

Where can I get help creating a profile?

Will there be a public member list on the site?

Can I present my own work on the website also in the future?

How do I get my event visible in the event calendar?

Can I market my own online store on the site?

Can I present my services on the site?

Can I create a profile as an Ornamo business member?
Need help?
finnishdesigners(at)ornamo.fi
Ask more
Emmi Putkonen, Design Adviser
+358 46 878 2572
emmi.putkonen(at)ornamo.fi
Anna Rikkinen, Art Adviser, Project Manager
+358 44 743 3577
anna.rikkinen(at)ornamo.fi