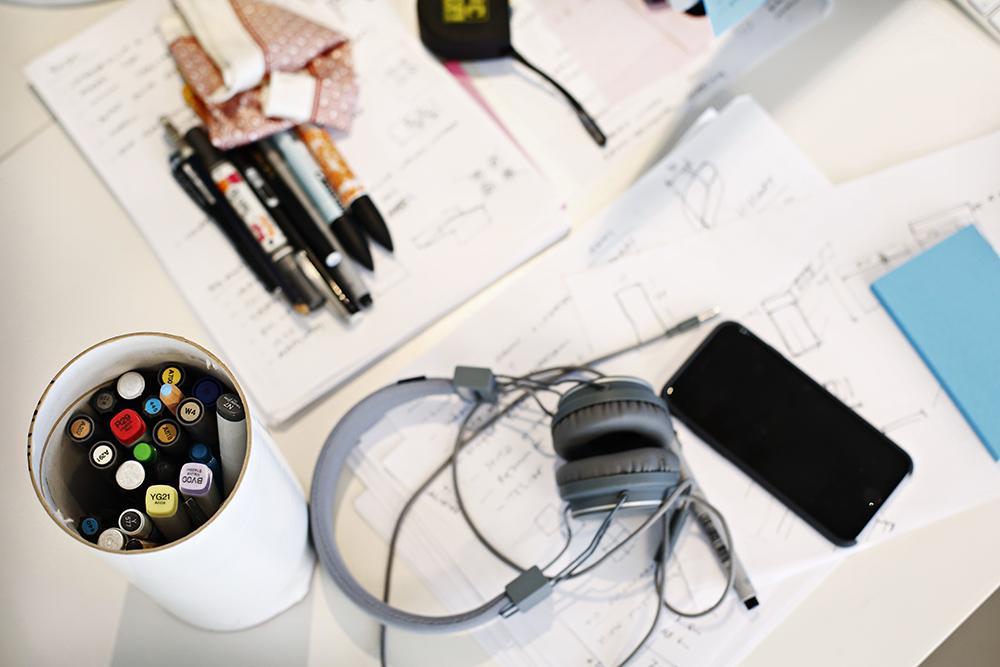 Designers are professionals with specialized training who design high-level products, services, furniture and furnishings, and spatial solutions for the needs of the public sector and the industry. Designers are experts in aesthetics, materials and user-oriented design. Their education gives designers excellent capabilities to work on a broad range of projects in versatile design tasks as entrepreneurs, in the service of trade and industry, and as artists. Designers also work in expert tasks, in consulting and project tasks, and in teaching and research tasks.
Master's degree design programmes in Finland are provided by the Aalto University School of Arts, Design and Architecture and by the University of Lapland, which train designers for demanding tasks. Master's degree programmes in design are also offered by the Institute of Design and Fine Art at the Lahti University of Applied Sciences, the Helsinki Metropolia University of Applied Sciences and the Kymenlaakso University of Applied Sciences.
The vulnerability of the design sector to economic downturns and the increased number of graduates from design programmes have resulted in an exceptional increase in unemployment. Another challenge for the sector is the fact that designers work in other sectors than their own more often than the professionals of other fields.
Ornamo strives to advance the employment of university-educated designers in tasks that meet their education. Ornamo participates in efforts to develop design education in ways that meet the requirements of the workplace and changing society. In the future, the design profession will be increasingly marked by multidisciplinary approaches and cooperation among many different fields.
Ornamo's objectives are to
Promote the employment of design professionals by influencing the content of design education programmes. Curricula should provide students with skills to succeed in today's economy both as entrepreneurs and as employees.
Introduce design thinking into comprehensive-school education and prepare teachers in the use of design methods as new teaching tools.
Promote the accreditation of design education programmes.
Make sure that the statutory qualification requirements for designers comply with design job descriptions.