Venue: Helsinki City Hall, Pohjoisesplanadi 11–13, Helsinki
Time: 8.9.2016 klo 8.30–13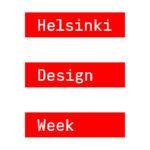 The seminar aims to introduce different ways and viewpoints for co-creation.
Why is co-creation important to cities?

How have the ways of co-creation evolved?

Where is co-creating taking us?
After the seminar you have a possibility to visit the new Helsinki Lab at the City Hall foyer with the Chief Design Officer of the city.
The event is organized by City of Helsinki, The Finnish Association of Designers Ornamo, Association of Visual Communication Designers Grafia, The Association of Finnish Architects' Offices (ATL) and Finnish Association of Architects (SAFA) in co-operation with Design For Government (DfG), the Aalto University's Creative Sustainability master's programme.
The seminar is moderated by Ramia Mazé, Professor of New Frontiers in Design at Aalto University.
The event is free of charge. THE SEMINAR IS FULLY BOOKED:
Programme:
08:30 Coffee and Registration
09:00 Opening remarks – Anne Stenros, Chief Design Officer, City of Helsinki
09:15 KEY NOTE Co-creating the city – designing your way out of urban challenges – Runa Sabroe, Programme Director, Danish Design Centre
Design methods and competencies can be catalysts for enabling the involvement of citizens, the business sector and public sector decision makers in finding the answers that cities need. The presentation will illustrate how design methods can contribute powerfully to citizen-centered urban innovation and give concrete cases and methods of how citizen-centered, collaborative problem-solving processes can look like in a city context.
10:00 Better Cities by Participatory Architecture – Inari Virkkala, Architect, Uusi Kaupunki (New Urban) Collective
10:30 Do-It-Yourself Urbanism – Shaping Cities from the Bottom-up, Timo Hämäläinen, Urban Blogger
11:00–11:15 Break
11:15–11:45 Designing Change – Mel Woods, Reader, Duncan of Jordanstone College of Art and Design (DJCAD), University of Dundee
11:45 Visions for Better Cities – Discussion on Participation
Reijo Väliharju, Development Manager, City of Tampere
Kaisa Lähteenmäki-Smith, Phd. Political Science, Science Specialist, The Prime Minister's Office
Jyrki Vanamo, Managing Director, Architect, mapdon
Salla Heinänen, Executive Director, The Finnish Association of Designers Ornamo
Anna Salonen, Interior designer and CEO, MottoWasabi
What are the participatory methods commonly used in different fields? What have been the most beneficial ones? What has failed? How can this be taken to the next level? What are the visions of the future?
12:25 Closing Remarks and Introduction to Helsinki Lab
12:30 Lunch
Moderator:
Ramia Mazé
is a Professor of New Frontiers in Design at Aalto University. As a researcher, educator and designer, she specializes in critical and participatory approaches to design for systems and products that alter social practices and public life. While design is traditionally formulated in relation to industry, her work explores the expansion of design roles in society. She is the leader of Design For Government (DfG), which is the Aalto University's Creative Sustainability master's programme.
Speakers:
Runa Sabroe
Danish Design Centre Program Director works in the intersection of design research, public and private innovation and strategic change management. She leads and develops projects and programmes on the DDC's strategic platform in the Design Cities market and is part of the team behind Danish Design Award 2015/2016. Runa is also in charge of the DDC's contributions to and presence at BLOX, Denmark's new beacon for design, architecture and urban development and the DDC's future base on the Copenhagen harbour front.
Inari Virkkala
is passionate about the social impacts of the built environment. She is one of the founding members of Uusi Kaupunki Kollektiivi Oy, an architecture collective with more than 40 architect members in Finland and Norway. Besides Uusi Kaupunki (New Urban) Collective she works with B&M Architects in Helsinki while starting off her own practice Virkkala de Vocht Architects. Together with working group Komitu Architects Virkkala has designed and realised Kouk Khleang Youth Center in Cambodia, an ecological training center that provides educational opportunities for urban youth in Phnom Penh. Virkkala continues her work on global development by serving on the board of NGO Architecture Sans Frontières International.
Timo Hämäläinen
is a geographer who is part strategic urban development consultant, part city planning "activist" and thought leader in contemporary urbanism via his blog 'From Rurban to Urban' and membership in a DIY planning collective 'Urban Helsinki'. Timo's blog dissects the inner workings of Finnish urban development and has been chosen among the "best city blogs around the world" by The Guardian. Timo has been working with projects that seek to harness the latest insight in urbanism for the planning of lovable cities, sustainable transportation, and public participation.
Mel Woods
is Reader at Duncan of Jordanstone College of Art and Design DJCAD, University of Dundee. She has extensive experience leading interdisciplinary teams across art, design, computer science (Artificial Intelligence, Open Data and Semantic Web) HCI and ethnography, and regularly works with external agencies, businesses and communities. Over the last years she has been developing Design in Action, which is a Knowledge Exchange Hub for the Creative Economy based primarily at the University of Dundee and funded by the Arts and Humanities Research Council and Creative Scotland to research, promote and create opportunities for the adoption of design as a strategy for economic growth.
Anne Stenros
graduated as Master of Architecture and has Doctorate in technology. She acted as Managing Director of Design Forum Finland and Executive Director of Hong Kong Design Centre. During 2005–15, she was the Design Director at KONE Corp, a world leading elevator and escalator company. Stenros held a professorship at Aalto University's School of Business as Director of the International Design Business Management Master program (IDBM) in 2016. Starting in September 2016 she is appointed the Chief Design Officer (CDO) of the city of Helsinki. Anne is a Fellow of the Royal Society of Arts, Manufacture and Commerce (FRSA, London).
Panelists:
Kaisa Lähteenmäki-Smith
(Phd. Political Science) works as a Science Specialist at the Prime Minister's Office in Helsinki and has in recent years been working mostly with practices promoting dialogue between research and policy -making and Evidence Informed policy-making. Since 2015 she has also been part of the team working with the government's goal of promoting a more experimental culture in Finnish policy-making and society as a whole. Her favorite mode of visualization is a map and favorite form of synthesis is a haiku.
Jyrki Vanamo
is an architect and designer with a focus on smart cities and location-based technologies. Vanamo is the founder and managing director of software agency Mapdon Inc. He also works as the chief design officer of Wanderfeel and chief technology officer of Restaurant Day.
Salla Heinänen
is the Executive Director of the Finnish Association of Designers Ornamo, representing the design professionals in Finland. She is also the Design Ambassador of the Design for Europe programme and the Board Member in the Design Forum Finland, the promotion organization of Finnish design. She believes that the cities and companies that will be succesful in the future are those investing in design today.
Anna Salonen
is a Helsinki-based interior designer (SIO) & furniture designer (MA). She's the CEO of Mottowasabi design office and a founding partner of Beacon, a network for promoting fresh Finnish design abroad.