Industrial Designer Joonas Kyöstilä wins the Ornamo Design Award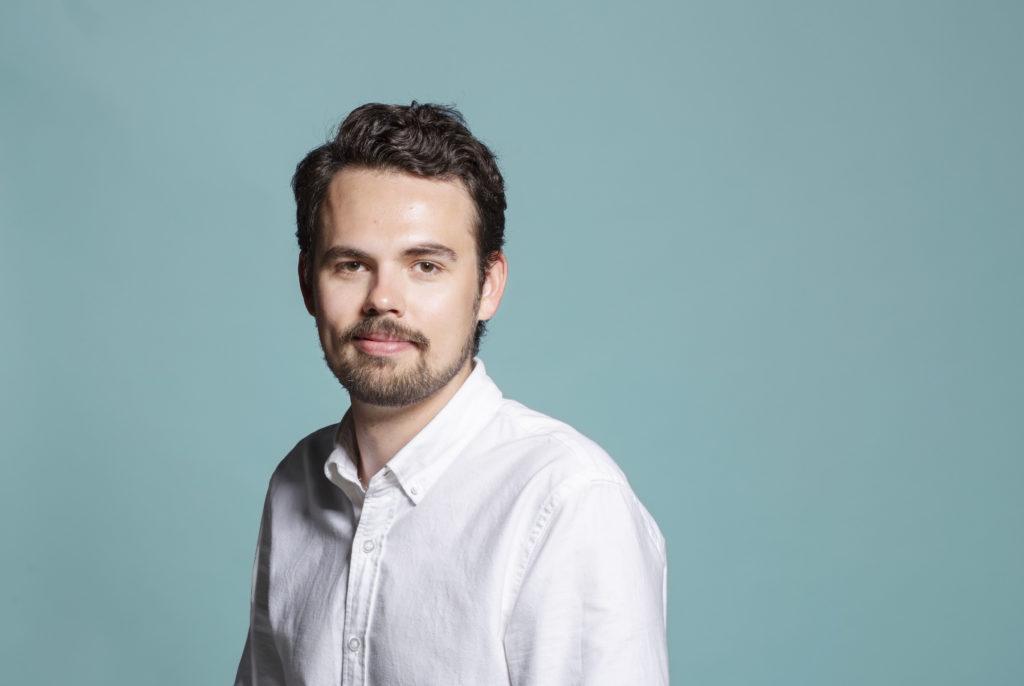 The winner of the prestigious Ornamo Award 2020 for design is industrial designer Joonas Kyöstilä, who has made fashion and design available for wheelchair users. Rosa Liksom, writer and visual artist, chose the winner from among three distinguished nominees. Liksom emphasised the sustainability aspect of Kyöstilä's work in the selection. The Ornamo Award totals 5000€.
Industrial designer Joonas Kyöstilä (born in 1993), educated at Aalto University of Art and Design in Helsinki and Parsons School of Design in New York, focuses heavily on social responsibility in his work. Among other things, he designs products for FFORA, the world's first fashion and lifestyle brand that designs wheelchair products.
"I'm interested in the blind spots of design and audiences which are generally underserved, such as wheelchair users. As we launched a user and market survey a couple of years ago, we soon realised that there was not a single bag available that could be attached to a wheelchair, look good and function well," Kyöstilä says.
This year's Ornamo Award winner was selected by Rosa Liksom, writer and visual artist. She thanks Kyöstilä for his designs that benefit marginal groups of people. With the award, Liksom wants to encourage the design community to innovate and fill product voids that sorely affect various minority groups.
"The wheelchair accessories designed by Joonas Kyöstilä are an excellent combination of functionality and high-quality design. A wheelchair is an aid designed for heavy consumer use, and design has a lot to offer to improve the user experience," Liksom says.
"Wheelchair users must have the right to express themselves"
Regardless of his young age, Joonas Kyöstilä has won recognition in the American design world. He has won design awards and his work is included in the collections of Philadelphia Museum of the Arts, Henry Ford Museum and Chicago Atheneum. Kyöstilä's design emphasises social sustainability, which offers minorities the opportunity for democratic participation, both in their own community and more widely in society.
In the future, Kyöstilä wants to continue designing for marginal audiences, and he hopes that designers would increasingly venture into topics that may seem difficult.
"The ageing population is growing rapidly on a global scale, and we have more groups of the disabled than ever. As designers, we have huge potential to participate in discussing these topics. The best thing of all is that we don't speak only about designing objects but normalising them. For example, we can address the fact that wheelchair users should have the same right to express themselves as the rest of us have," Kyöstilä comments.
One of the key principles of design is empathy, which helps understand people better—users, customers and citizens alike. Design thinking introduces strategic tools to decision-making to enable human-oriented decisions. Solutions aimed at greater ecological sustainability work best when social responsibility, nurturing human dignity and opportunities for democratic participation in one's own community and society at large, are taken into account in parallel. For example, in urban development, concrete solutions that enhance social sustainability include accessibility and availability for all.
The Ornamo Award
The Ornamo Award is a prestigious design industry accolade that celebrates cutting edge applied art and design. Ornamo's members put forward nominees from among their number, and the Ornamo board chooses from a shortlist of three. An external expert, appointed by the board, finally chooses the winner. The Ornamo Award totals €5,000.
This year, shortlisted nominees included interior architect partners Hanna Gullstén and Jari Inkinen, and Habitare Fair's Creative Director Laura Sarvilinna.