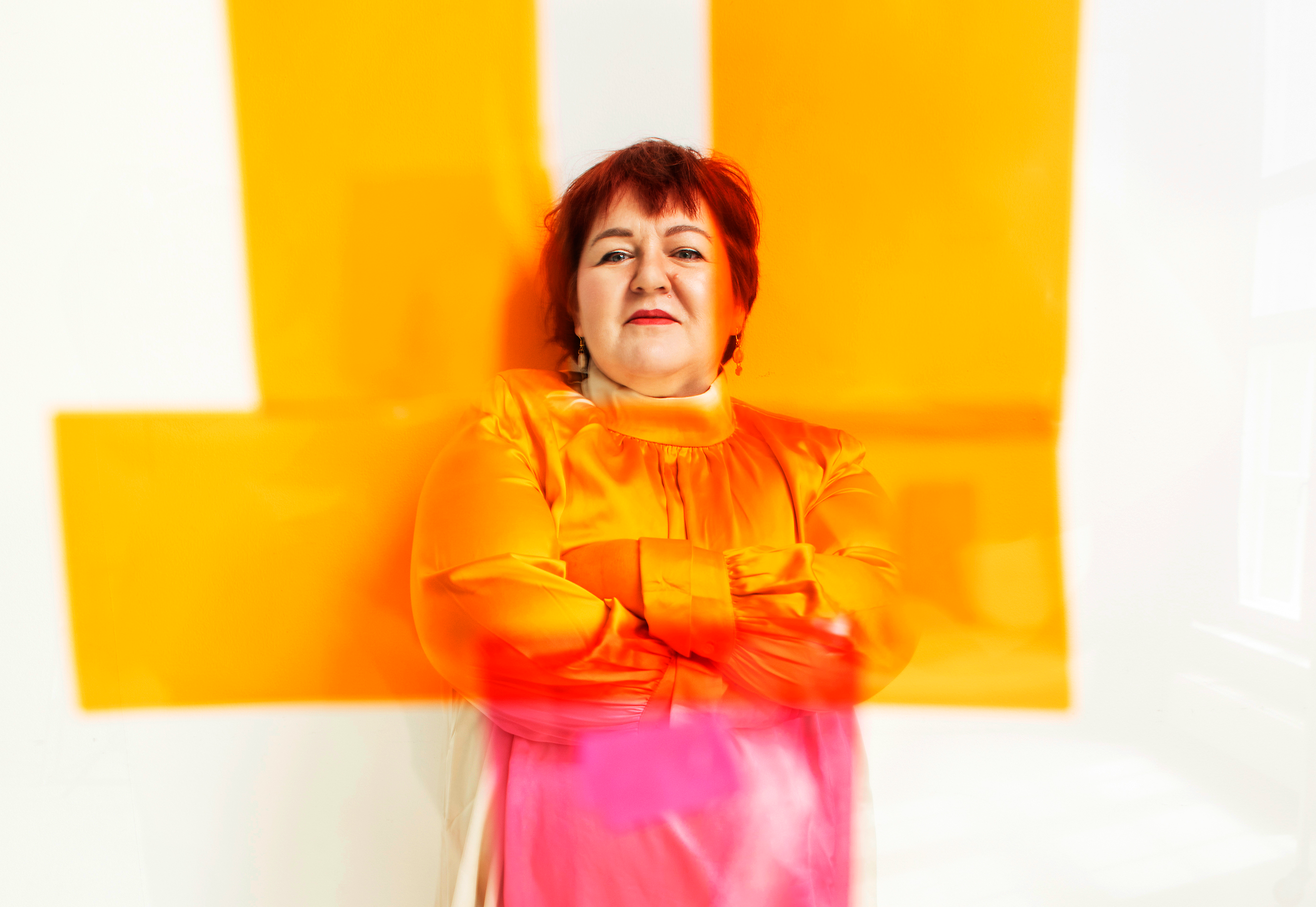 Helena Kulishova lived in Kharkiv in eastern Ukraine, sporting an impressive career as a designer. Normal life was interrupted when Russia attacked Ukraine, and Kulishova had to flee from Kharkiv. Now she's building a new life in Imatra.
Ukrainian designer Helena Kulishova arrives for her interview at the Cable Factory in Helsinki accompanied by two generations of women: her 82-year-old mother and her daughter Katerina Harahulia, who acts as an interpreter during the interview and is an artist as well. Men have no way out of Ukraine – Helena Kulishova's husband has had to stay there.
Kulishova's hometown of Kharkiv in eastern Ukraine, just 30 kilometers from the Russian border, is the second largest city in Ukraine. Before the war, it had more than two million residents. Now, according to Kulishova, there might be a million left. "It's impossible to count", she says.
The Russian war of aggression began with bombing in the early morning of February 24, 2022. "The night before, we went to bed in a normal world, where we led a normal life. We woke up to a completely different world", Kulishova says. It's not easy to talk about what happened at the time. Life quickly became cruel, when people ran out of food, medicine and fuel. The elderly, the sick and the infants were the first to suffer.
Kulishova and her family lived in the centre of Kharkiv, in an architecturally valuable old building. After the attack, the women left Kharkiv to live with relatives, thinking that the attack would soon end. Two days after they left, a rocket flew straight into their apartment in Kharkiv.
"We are lucky to be alive"

– Kulishova
When Russia occupied the region of their refuge, the women of the family decided to leave Ukraine. Kulishova was already familiar with Finland, as she had visited the country in 2007. She has also travelled extensively in Europe and worked in several foreign countries.

"Of course, it's not the same to integrate into a new country as a refugee as it's to go somewhere as a tourist", she points out.
Kulishova arrived in Finland with her mother in July 2022. The reception centre sent them to Imatra. Kulishova would rather live in Helsinki, where there's more art, culture and happenings, and where her daughter who came to Finland a little earlier lives. In their opinion, Helsinki resembles Kharkov – it even looks the same. The fact that Imatra is right next to the Russian border doesn't disturb Kulishova. "Russia might just as well attack Helsinki or Sweden. It's dangerous everywhere. Or maybe not anymore, now that Finland is a NATO member", Kulishova ponders.
According to Kulishova, Imatra is a sad place for another reason.
When the Russian border was closed, the area was pushed into financial distress, as the tourists diminished. Kulishova has been involved in cultural projects aimed at reviving the city. For example, she has created a plan to renovate the Imatra station building, but the project failed due to a lack of funding by the council. However, she's painting murals for the station.
Kulishova has been invited to participate in the joint exhibition of Imatra Art Week and has created art based on refugees' lives. Kulishova wants to showcase top professionals from various fields that can that can be found among the refugees. After Imatra, the "Resqued by Finland" exhibition was on display in Espoo and Järvenpää. Art has helped Kulishova deal with her feelings and pain caused by the war, with being a refugee, and the destruction of her own country.
In the summer of 2023, Kulishova was involved in a project in Tampere, where the Pinni building, which was scheduled for demolition, was filled with art. In addition to portraits of refugees, Kulishova set up her new exhibition called The Thunderbird, showing the reality of the war and the suffering of civilians. With the exhibition, she wanted to warn of the possibility of war anywhere in the world and to highlight the importance of working for peace.
Kulishova has studied design at the Kharkiv State Academy of Design and Fine Arts. To get into the school, she had to take seven different entrance exams. Among other things, the exams involved drawing face, body and interior drawings.
"The basis for design studies in Kharkiv is academic drawing", Kulishova says.
Kulishova describes industrial design studies as truly versatile. "The education included, among other things, designing furniture, lamps, household appliances, cars, cutlery, watches and playgrounds. We were trained in project thinking, which allows us to work in all these areas. We were also taught graphic design."

Of course, the programme also covered Finnish design. To Kulishova, Finns seemed like people who brush their golden hair while overlooking a lake. To her, Finland appeared as a society of the future, where people live in harmony with the beautiful nature
Kulishova sees similarities between Japanese design and Finnish design. Both cultures love nature and use natural forms in their design. However, Kulishova doesn't find Finnish contemporary design very interesting or distinctive, at least not furniture design. "The trend now is invisible design – design without character."
Finnish design seems to focus on ceramic, glass and textile art.
Kulishova had already done her specialisation studies in future design and was working on her doctoral dissertation when the war interrupted her postgraduate studies. She has also published academic articles on spatial design. There's an academic tradition in the family, as Kulishova's mother is a doctor of history. Right now, Kulishova doesn't know if she will ever be able to return to her scientific career. Because of the war, the future's uncertain.
Kulishova has worked as an interior designer and as a spatial designer, as well as painted and done graphic design. Before the war, she designed interiors of both public buildings and private homes in Ukraine, Russia, various European countries, India and the US. She has been recognised by the Ukrainian Minister of Culture for her work on Ukrainian design and culture. Environmental responsibility is an important value for Kulishova. In her opinion, design should make the world more comfortable and habitable. But it mustn't lead to exploiting natural resources or to consuming disposables, to growing waste mountains or to exposing humans to carcinogenic microplastics.
In Finland, Kulishova has actively helped other Ukrainians. Since last autumn, she has maintained a Telegram group to share information about the rules and cultural differences of Finnish society compared to Ukraine. She has organised a traditional Ukrainian New Year's celebration in Imatra. Together with her daughter, she has also organised Ukrainian Sundays in Helsinki since the beginning of the year. During the Sundays, they have celebrated Women's Day, made Ukrainian food, crafted Ukrainian decorations, painted Easter eggs, read poems, sung and played music. In the future, Kulishova dreams of establishing a Ukrainian cultural center in Finland.
Kulishova's activism is also political activism.
"We have our own vision of the future of Europe and the world, which we hope will be reflected in the art and cultural activities of our group", Kulishova says.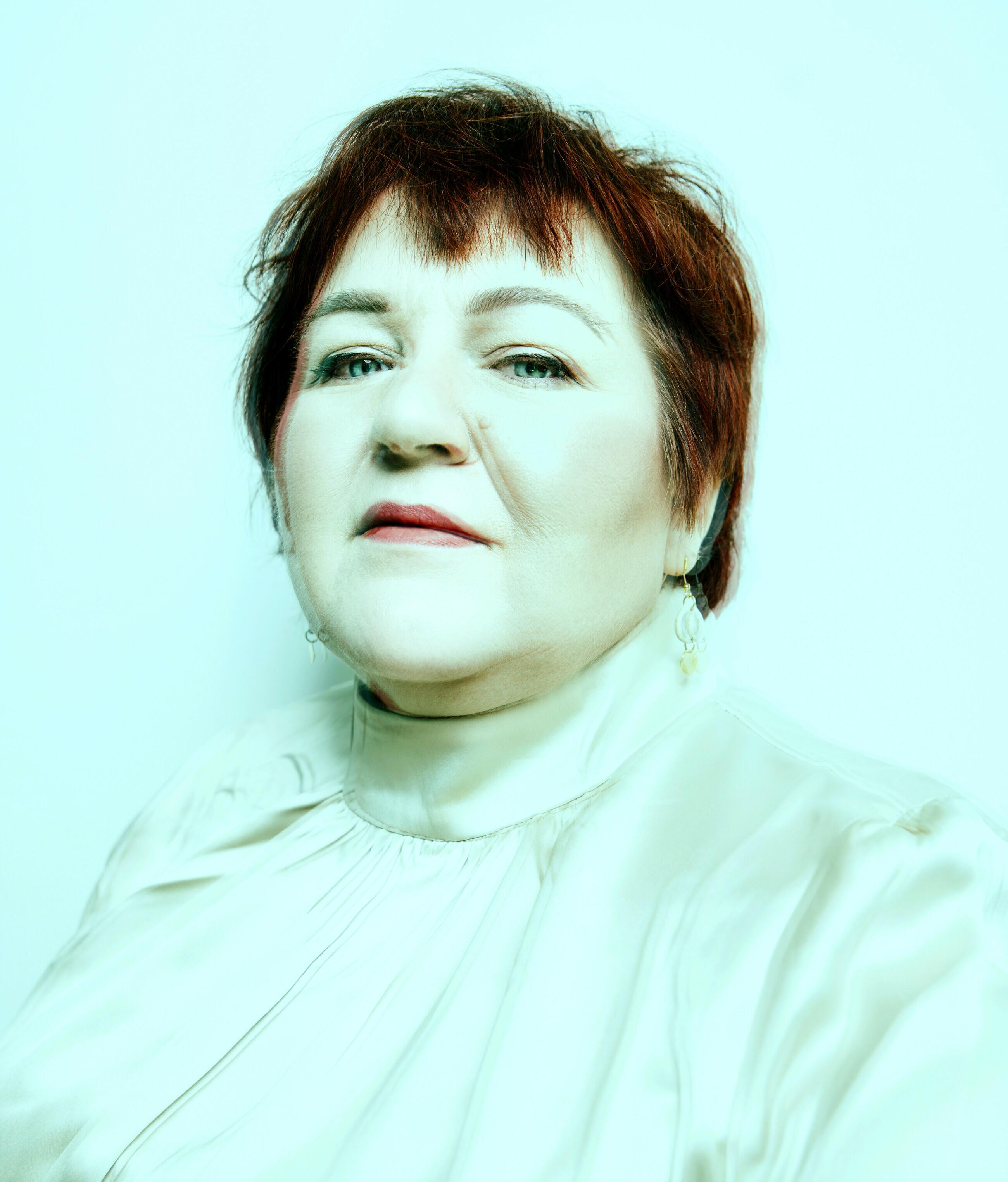 FACT BOX:
Who? Helena Kulishova

Born: 1970

Education: Kharkiv State Academy of Design and Fine Arts

Career: Spatial Designer, Industrial Designer and Visual Artist. Own company called Archi-Decor.

Hobbies: Philosophy, social sciences