Time:  24 March –22 October 2017
Location: Design Museum, Korkeavuorenkatu 23, Helsinki
Opening hours: Tue 11 a.m.–8 p.m.; Wed–Sun 11 a.m.–6 p.m.; Closed on Mondays
Enter and Encounter is a joint exhibition produced by Design Museum and the Finnish Association of Designers Ornamo displaying contemporary Finnish design after Helsinki´s Design Capital Year of 2012. Due to run from 24 March until 20 October 2017, it will be the museum's main summer exhibition.
This optimistic exhibition focuses on the future, asking how design challenges the present and shapes things to come. Its works, projects, and initiatives are responses to change or need for change. They create phenomena, offer perspectives and lay the basis for new attitudes and practice in a global context. The title of the exhibition invites visitors to encounter changes in design and society with an open mind and in a positive spirit.
Participants:
Erich Berger & Mari Keto | CellPod | Aalto-yliopisto: Colour and Material Led Design | Aalto-yliopisto: Design for Government | Kirsi Enkovaara | FinEst Link | Finnjävel | Helsinki Dry Gin | Tenu Gin | Napue Gin | GRMMXI | Hanna-Kaarina Heikkilä | Hello Ruby | Iceye | Iris AI | Keskustakirjasto Oodi | Ville Kokkonen | Kulttuurisauna | Nathalie Lautenbacher | M4ID | MaaS | Musuta | Elina Määttänen | New Biomateriality Lab | Nikari | Nokia OZO | Noona | ONAR Studios | Ornamo Award | OURA Ring | Deepa Panchamia | Ragamuf | Remedy Entertainment | Timo Ripatti | Robin Hood Coop | Rolls-Royce Future Shore Control Centre | Anna Salmi | Kozeen Shiwan | Showerloop | Sisustusarkkitehdit Fyra | Sompasauna | Sudden Coffee | Suomen Jäätelö | Elina Ulvio | Laura Väinölä
Exhibition celebrates Finland´s centenary anniversary.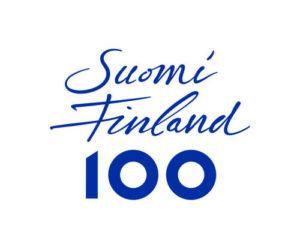 The exhibition is supported by:
The Finnish Cultural Foundation
Suomen Taideteollisuusyhdistyksen 100-vuotissäätiö
#enterandencounter #ornamo #designmuseo
Photo: Paavo Lehtonen