Press Release: Ornamo's Design Christmas X Designkaverit event gathers the best Finnish designers and artisans at Little Finlandia 9– 10 December 2023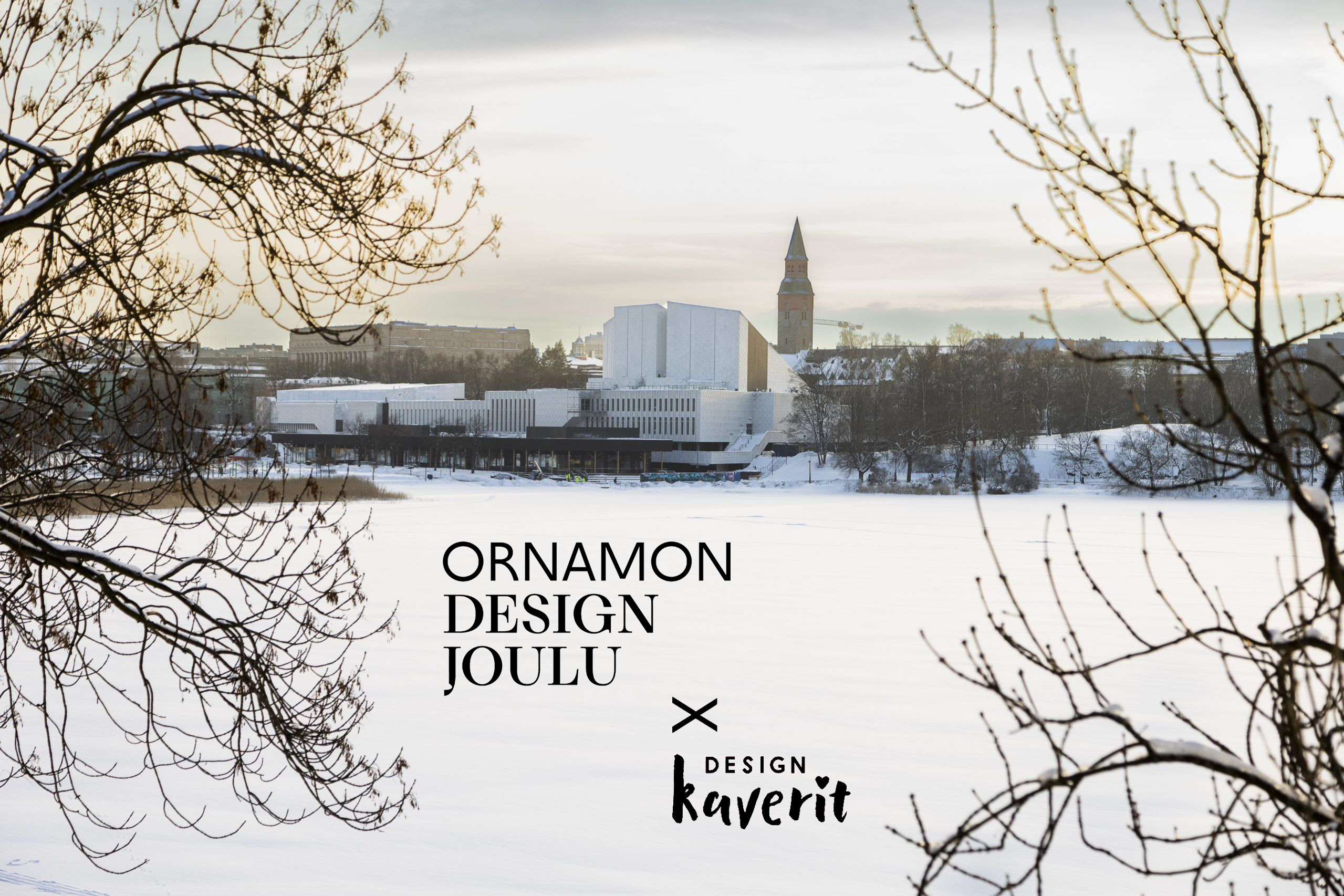 This year, Ornamo's Design Christmas X Designkaverit will bring together Finnish design makers and brands at Little Finlandia 9–10 December 2023 in the heart of Helsinki. This year, the event is produced by pop-up design shop innovator Designkaverit, which promises to create an experiential setting for Finnish Christmas shopping. Visit the event for unforgettable encounters, creative workshops, a second-hand sales outlet and Christmas delicacies! 

Ornamo's Design Christmas X Designkaverit event features interior decoration products, home textiles, adult and children's clothing and accessories, everyday ceramics and as well as graphic art and prints . At the same event, you can find both well-known design brands and handmade unique pieces. This year's nearly one hundred exhibitors include Teemu Järvi Illustrations, Ságat, Räkä Clothing, Klaus Haapaniemi, Soile Paasonen, Katriina Nuutinen ja Özgü Gündeslioglu.
– We are happy to cooperate with Designkaverit, who have created positive and constructive discussion about sustainable lifestyles through their community. Responsibility and smart consumption fit well with the spirit of Ornamo's Design Christmas. The event is a unique opportunity to meet product designers and artisans who are happy to tell you about the manufacturing methods and the stories behind their objects, says Ornamo's expert Petra Ilonen.
Encounters, slow living & atmosphere

In addition to the market area for Finnish designers, the 2023 event will feature workshops and a second-hand sale. Visitors can enjoy Christmas delicacies and take a break from shopping in the atmospheric Finlandia Cafe&Wine, which is open throughout the event. The atmosphere at the event is set by a DJ.
The event is produced by Designkaverit, a brand of pop-up shops. It also gathers an audience interested in design and sustainable lifestyle into a social media community. The founders of Designkaverit, Ella Hurskainen, Essi Järviö and Stiina Lampinen, want to bring their team spirit and joyful atmosphere of their community to the Design Christmas X Designkaverit event.
In addition to a diverse selection of skilled designers at this year's Design Christmas, we want to put special focus on experiential experiences, communality and unhurried togetherness, which we need even more in the challenging situation of today's world. We are especially looking forward to meaningful encounters between visitors and designers. At the event, visitors can also participate in creative activities themselves in various workshops, such as jewellery and ceramics workshops, says Hurskainen.

Among the first participants are:
Participants will be updated on this page:
https://www.ornamo.fi/en/join-the-community/ornamo-design-christmas/

Also coming soon: Ornamo's Design Christmas satellite events
Ornamo's Design Christmas will also spread as satellite events around Helsinki and elsewhere in Finland. Creators can arrange their own Christmas sales at their studios. We will publish the events later in the autumn.
Follow us on social media!
@ornamondesignjoulu
#ornamondesignjoulu
#ornamoxdesignkaverit
Ornamo's Design Christmas X Designkaverit
9–10 December 2023
Little Finlandia
Karamzininranta 4, 00100 Helsinki

Open to the public:
Sat 12–18
Sun 11-17–17
Product and event images for media
Ornamo's Design Christmas
Since 1986, Ornamo's beloved Design Christmas event has brought together Finnish design professionals and friends of design. In 2023, the sales event will take place in Little Finlandia on 9–10 December.
Ornamo
Finland's largest multidisciplinary design community Ornamo advances the profession of designers and promotes the role of design in society. Founded in 1911, Ornamo has 3,000 members.
www.ornamo.fi
Designkaverit
Designkaverit is a pop-up store brand and social media community that brings together an audience interested in Finnish design and sustainable lifestyle. The community was founded in 2018. The design team is led by Ella Hurskainen, Essi Järviö and Stiina Lampinen. Their social media community, Designkaverit, brings together an audience of 12,000 people.
www.designkaverit.fi
@designkaverit